Feral Hog Control for Wadesboro, NC
Feral hogs are no laughing matter. These hogs can carry a plethora of dangerous diseases, they can pose a physical threat to people and livestock, and they will quickly destroy native plants or crops in the area.
If you have wild hogs on your property, contact Carolina Hog Stopper. I offer professional hog trapping and hog removal in Wadesboro, NC, so that you can eliminate the threat.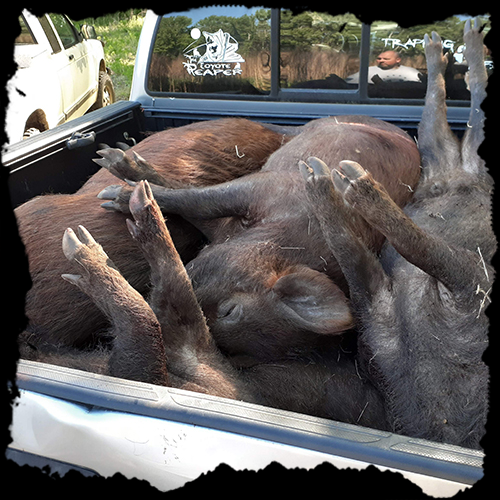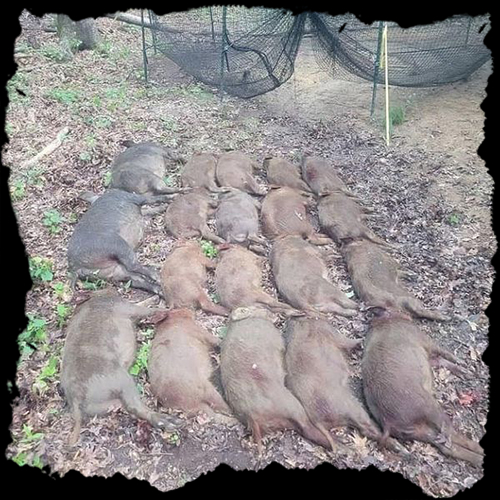 Our Cutting-Edge Hog Control
At Carolina Hog Stopper, I use the latest technology to provide quick and efficient hog control. The first type of trap I use is the Pig Brig Hog Trap. This is a large, tough net that is easy to set up and can capture the entire hog population on your property. The other type of trap I offer is the Hawg Stopper trap. This is a large metal trap that is very effective at catching smaller groups of hogs on your property.
As a licensed trapper in both North and South Carolina, I take pride in offering fast and professional hog removal. And with years of experience, I'm confident that I can catch any hogs you have, no matter what. My traps will control the hog population and let you get back to regular life as soon as possible.
Contact me today at (910) 995-6000 for hog trapping in Wadesboro, NC.